Shaping together, gaining security.
Do you also know at least one of these challenges?
Staff shortages create gaps and high administrative burdens
Relevant interfaces are missing, e. g. in production & scheduling.
Production, logistics and storage costs explode.
Complexity, product depth and coordination efforts tie up urgently needed resources
The effort within your supply chain is getting bigger and bigger
Then leave your supply chain management to us.
Are you looking for a trustworthy partner with many years of experience in the field of supply chain management who has the necessary know-how to support you successfully in a competitive environment?
We manage the entire production as well as the logistics chain – from suppliers to manufacturers, wholesalers, retailers and consumers. In doing so, we draw on many years of experience and view each of your products as if it were our "own baby".
An OTIF of 97% speaks for our reliability and quality!
comprehensive planning & needs assessment
optimal control of processes
Complete transparency of our supply chain
Broadly diversified logistics (internal & external)
Uncomplicated returns logistics
Great experience and passion for supply chain management
Integration of the various IT systems
Your company has many suppliers and service providers for assembly, finishing, packaging or laser printing. All this causes high process costs and is always associated with risks such as supplier failure or adherence to delivery dates.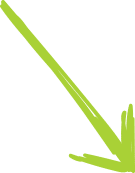 ESTB will take over your additional expenses including all services and can deliver your products directly to the end customer.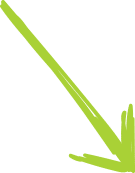 You reduce the complexity in your processes, variabilize your fixed costs and have a strong partner with absolute customer orientation.
Customers and suppliers who already benefit
from our added value
Deutsche Mechatronics is known for the development and manufacture of complex mechatronic systems. Quality and delivery reliability are the most important parameters for our customers. When we had the difficulty with a subcontractor of not receiving enough assemblies within the agreed timeframe, we were forced to act to avoid contract penalties. To solve this problem we turned to ESTB. the situation was mastered at short notice and extremely flexibly, as they found alternative suppliers from the ESTB network and the procurement problems were solved.
On the one hand and, on the other hand, ESTB's own production employees ensured the production on site for several weeks. Thus, this crisis was mastered, major trouble with the end customer was avoided and contractual penalties were prevented. I can only say that I and everyone at Deutsche Mechatronics is impressed by ESTB as a strong, highly flexible and solution-oriented team!
Jürgen Carl
Managing Director Deutsche Mechatronics GmbH, Germany
Our business is very project-dependent and it often happens that larger project orders have to be served at short notice alongside our day-to-day business. Due to its scaling strategies, ESTB is excellently positioned to master these challenges. In the many years we have worked together, we have successfully delivered even the most successfully delivered even the most difficult project orders.
Peter Baldowsky
Head of Supply Chain Management Oktalite, Germany

AAs a strategic partner of ESTB, mediaprint solutions GmbH has already been able to achieve better prices for many ESTB customers through a wide range of measures as part of its 360° solutions.
Detlef Luthin
Managing Director mediaprint solutions GmbH, Germany

Together with ESTB, our strategic partner, we have continuously improved our supply chains in recent years. We are impressed by the competence and determination with which ESTB works in this area.
Ulrich Schnittker
Manager / Executive Order Processing Centre (OPCE) Trilux, Germany

What excites me about working with ESTB is seeing how the employees live the ESTB values of openness and responsibility; they are always concerned with finding the right solution for the customer. Challenges are addressed quickly and directly, and solutions are then sought and implemented together.
Klaus Holterhoff
Managing Director Operation, Authorized Signatory
Compleo Connect GmbH, Germany