ESTB – A strong team inspires
Why is it so important for us to be a strong team?
At the beginning of every new project, we take a holistic view of the entire logistics chain. For this we need the skills of each individual to provide you with the best possible solution.
The focus is on people!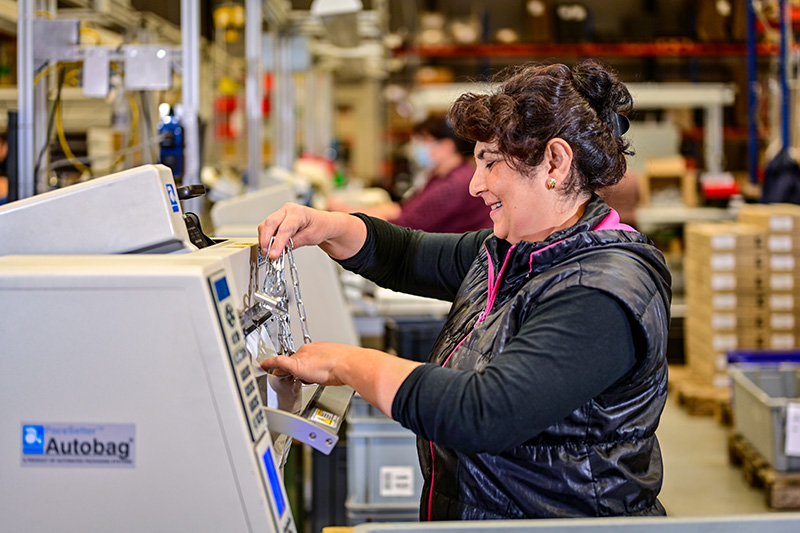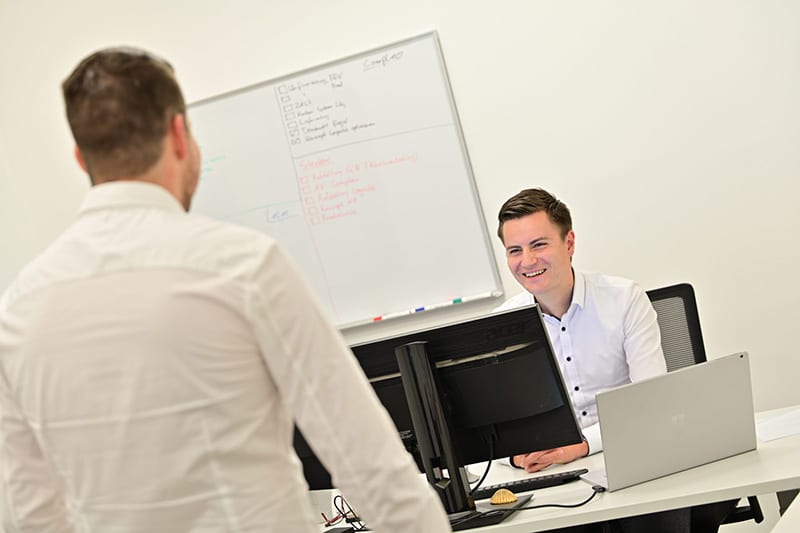 As a modern, innovative company, we stand for openness, responsibility, humanity, communication and everything that binds us together. Because only as a strong unit we are able to create strong and customer-centric solutions.
We are not here just for service and order fulfillment.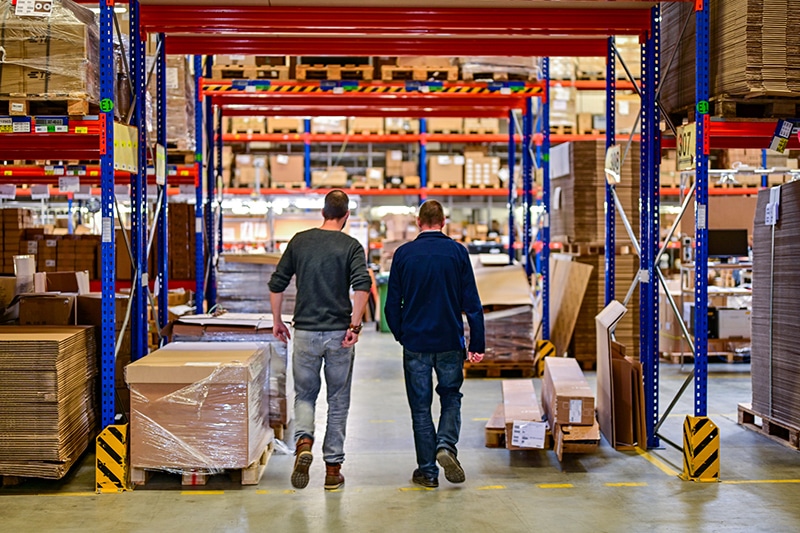 Communication as the key to success
As a strong, value-oriented team, we live an environment of trust and clear communication at eye level. We know that only open, solution-oriented and appreciative communication creates clarity for everyone involved and sets clear goals.
Furthermore, it connects, stimulates ideas and paves new paths to master any challenge together.
Our employees are our future. We expect entrepreneurial thinking and a willingness to perform from our employees.
Diversity is an important value for internal cooperation and equal opportunities.
Diversity is the term for variety, and nowadays it is more essential than ever.
WWe don't just see it as a trend to focus on diversity, we give real people real opportunities.
UOur team is made up of over 350 employees, 35 nationalities, professionals and non-specialists, and over 70% women, whom we encourage in every position. Because a mixed workforce is a foundation for solid development of the company.
Because we know: Only truly satisfied employees are capable of top performance.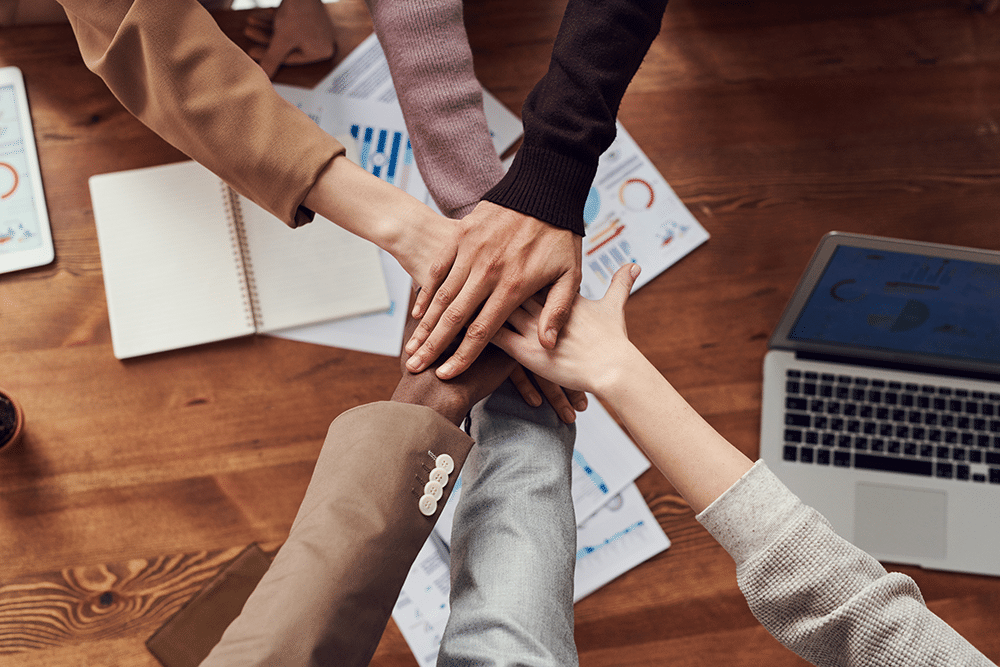 E
S

TB – Our responsibility for the social & ecological environment.
This is how real sustainability is created! We support you in minimizing your ecological footprint.
Good for the environment & profitable for you.
Because we show you potential savings, reduce work and transport steps to the necessary minimum and optimize production processes. So you reduce your costs and save time at the same time. Our contribution to the environment does not only amount to the optimization of work steps. In our own production we pay attention to e.g. plastic reduction in many ways. Our production hall in Mechernich also has solar panels and can use renewable energy.
We want to represent the value of sustainability in an ecological, economic and social sense.
How we do that? Visit our page on LinkedIn for an insight.
For you. For us. For the future.
Our team
Find the right contact person for your request.
Our management draws on many years of experience from various industrial companies.
Sönke Kühl
Managing Director
Marc Schmidt
Managing Director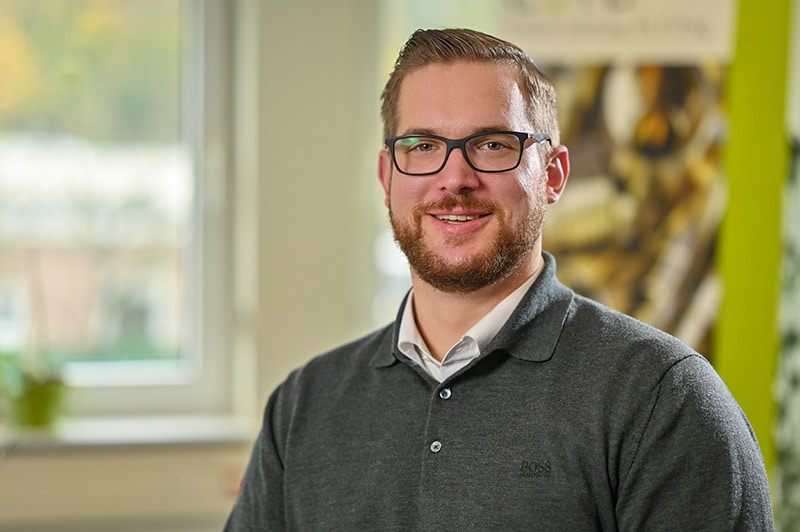 Sebastian May
Manager Location Neheim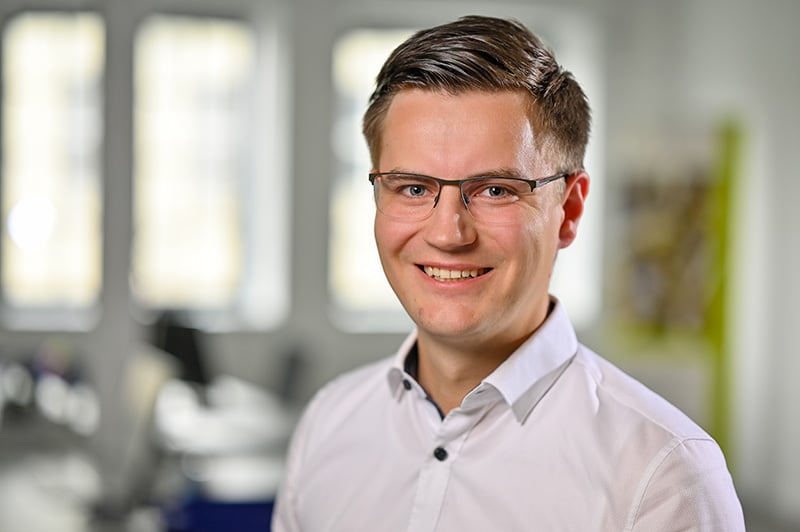 Marc Schmidt
Manager Location Mechernich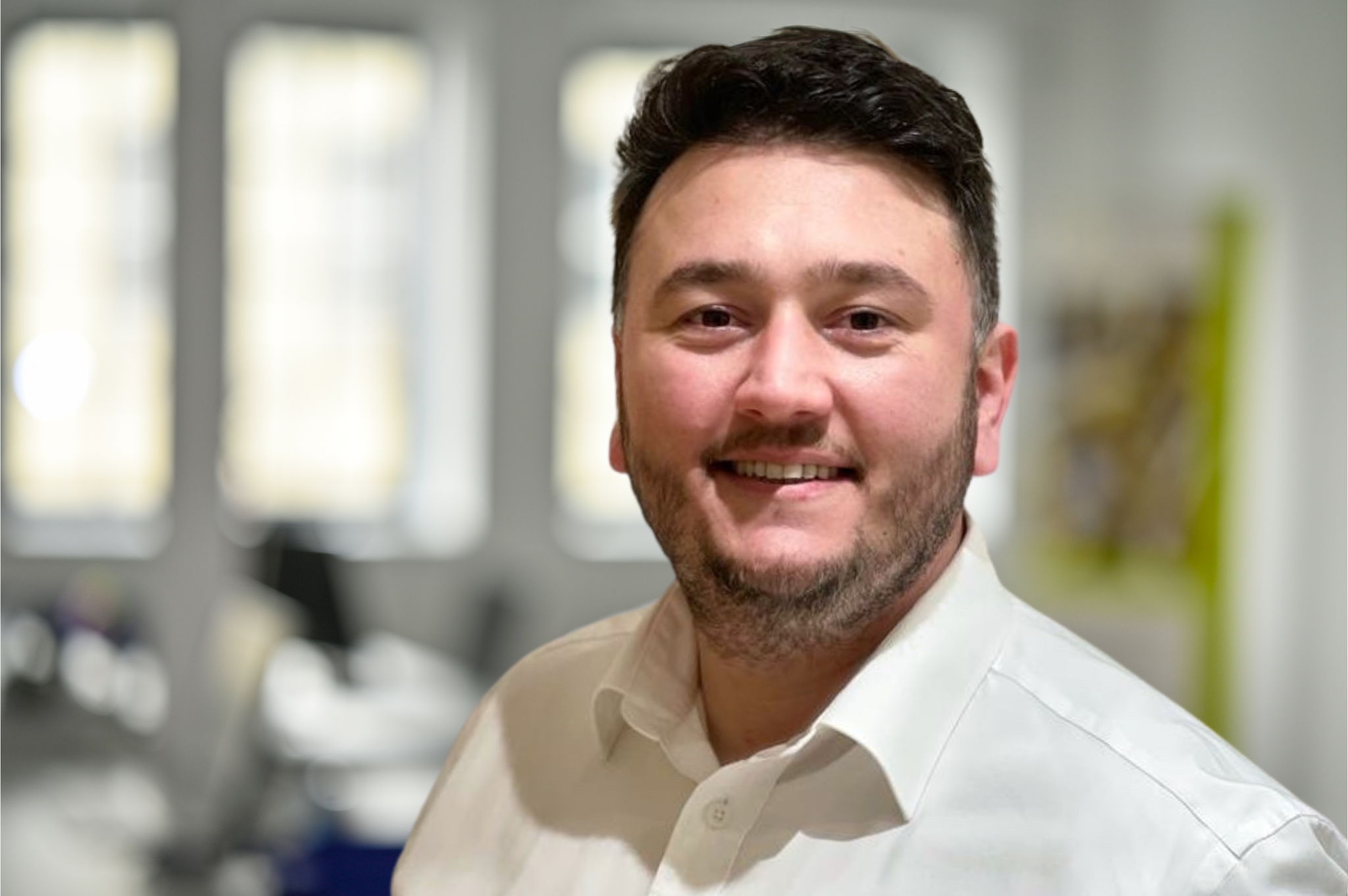 Ferit Cakar
Manager Location Sümmern
Sönke Kühl
Managing Director Operation, Authorized Signatory
Vocational training
05/20 – 04/21 VHS Hemer
Degree: Certified mediator
02/17 – 06/18 NLP-Impulse, Iserlohn
Graduation: Certified Systemic-Integrative Coach and Consultant
09/94 – 06/95 University in Portsmouth (England)
Degree: Diploma in Language and International Trade
08/91 – 08/94 Flensburg University of Applied Sciences
Degree (06/96): ): Diploma in Business Administration (FH)
Main subjects: Procurement, Logistics, Accounting
08/88 – 01/91 Ahlmann-Transport GmbH & Co KG, Rendsburg
Degree: Shipping clerk
Personal data
Born on 18.08.1966. Married, three children.
Further education
Checkpoint University (CEO Training)
Mission Leadership
High Performance Teams
NLP – Basic course
NLP – Certified Practitioner
Engagement
Board member of the Mediation Association Germany
President CSCMP Roundtable Germany
Honorary judge at the labor court in Iserlohn
Chairman of the Board of Trustees of LebensWert e.V.
Contact
Tel. 0151 25389638
E-Mail: S.Kuehl@Estbgmbh.de
ESTB Ltd.
Position: Managing Partner
Tasks:
Management of 270 employees in 3 locations
Further development of ESTB GmbH
Successes:
Development of ESTB GmbH from contract packer to a full service provider in the production environment.
Establishment of 2 additional locations
Increase in turnover from 17 million to over 40 million
Grohe AG, Düsseldorf
Position: Vice President Global Supply Chain
Tasks:
Management of 600 MA (250 Central and 350 Decentral).
P/L responsibility of 70 million logistics costs
Management of the departments Order Management, Production Planning and Control, Warehousing, Transportation and Specialist Projects
As well as the three regions Asia, Americas and EMEA.
Achievements:
Implementation of an "End to End" Supply Chain incl. SAP roll out.
Implementation of lean concepts along the entire supply chain including internal and external customers and suppliers
Change of the supply concept from push to pull
Introduction of central production planning
Reduction of logistics costs by 10% per year
Inventory reduction from 180 million to 120 million euros
Attachment of customers / suppliers through EDI / VMI / SMI
Implementation of a component supply chain from Asia
Checkpoint Systems International, Heppenheim
Position: Vice President Global Supply Chain
Tasks:
Management of 250 Employees (50 Central and 200 Decentral).
P/L responsibility of 50 million US Dollar logistics costs
Purchasing volume of 400 million US Dollar
Management of the departments: Purchasing, Customer Service Production Planning and Control, Warehousing and Transportation as well as the three regions Asia, Americas and EMEA.
Achievements:
Implementation of a global supply chain including KPIs and best practices.
Transfer of 2 production units to Eastern Europe and conversion from MTS to MTO incl. introduction of Lean Manufacturing
Implementation of a central purchasing organization and a sourcing center (incl. quality department) in China
Reduction of logistics costs by 20 %
Receipt of the President's Value Award
Checkpoint Systems International, Heppenheim
Position: SupplyChain Project Manager
Tasks:
Development of a concept for a global supply chain incl. a central purchasing organization
Checkpoint Systems International, Heppenheim
Position: Senior Director Supply Chain Europe
Tasks:
Management of 100 MA (30 Central and 70 Decentral)
P/L responsibility of 80 million (Trading Goods Unit)
Purchasing volume of 150 million Euros
Management of the departments: Purchasing, Customer Service, Disposition, Production Planning and Control
Achievements:
Integration of SCs after the merger of Checkpoint and Meto.
Implementation of SAP across Europe and reduction of inventories
Inventory reduction from 90 million to 50 million
Reduction of suppliers and purchasing savings of 10% per year
Integration of key suppliers via EDI
British American Tobacco Germany
Position: Head of Supply Chain Management
Tasks:
Ensuring the supply of 20 plants
Planning, purchasing and delivery of 120000 tons of tobacco
Responsibility of 60 million DM logistic costs
Management of 20 employees
Achievements:
Reduction of working capital by 40% through the introduction of a tobacco pool
Introduction of a new logistics network for tobacco
Introduction of Sales & Operation Planning (S&OP)
British American Tobacco Germany
Position: Supply Chain Management Project Manager
Tasks:
Execution of supply chain projects
Achievements:
Merging the SCs of BAT and Rothmans.
Establishment of a European Supply Chain
Introduction of SAP R3
British American Tobacco Germany
Position: Logistics dispatcher
Successes:
Establishment of a finished goods supply chain for Central Asia
Introduction of a warehouse software
Mahn Chartering Corporation, Fort Lee (USA)
Marc Schmidt
Problem solver and provider of full-service production services with ESTB GmbH.
Managing Director of ESTB GmbH
Vocational Training
2017 – 2021 International School of Management Dortmund
Degree: Master of Arts (part-time)
Course of studies: Marketing, Sales & CRM
2013 – 2017 University of Applied Sciences Europe Iserlohn
Degree: Bachelor of Science
Course of studies: Business and Technology Management with additional focus on Automotive Technology Management
Modules abroad
2019 – 2019 Dublin Business School
Study Subject: Exchange Module in Masters Degree
2014 – 2015 ESCE (Ecole Supérieure de Commerce International) Paris
Semester abroad in Bachelor
Subject: International Business
Engagement
Member of the presbytery of the protestant parish of Hennen
Group leaderof the YMCA Hennen e.V.
Board memberof the student consultancy b.one e.V. (former)
Production manager of the Campus Symposium 2014 (former)
Contact
Tel. 0175/7172660
E-Mail: marc.schmidt@estbgmbh.de
Personal data
Born on 05.02.1995 in Lüdenscheid, Germany
Professional career at E

S

TB since 2015

Position: Site manager Neheim
Tasks:
Management of 130 employees
Responsibility for production, logistics, purchasing and sales as well as QA
Implementation of new customers and new projects
P&L responsibility of 19 million Euro annual turnover
Strategic orientation of the site
Successes:
Positive development of return on sales
Implementation of a new key account at the Neheim site
Introduction and implementation of a site organization
Position: Controller
Tasks:
Establishment of a controlling department
Planning for the implementation of strategic measures
Preparation and review of decision-making bases for management
Successes:
Introduction of contribution margin accounting
Standardization of company-wide calculations
Sensitization of the organization to key figures
Position: Marketing & Sales
Tasks:
New customer acquisition
Existing customer care
Master data management
Successes:
Relaunch of the company homepage
Optimization of master data management
Working student
Tasks:
Master data management
Project management & planning
Successes:
Preparation and support of an ISO certification
Successful support of project customers
What does it mean to work at E

S

TB?
Just take a look.